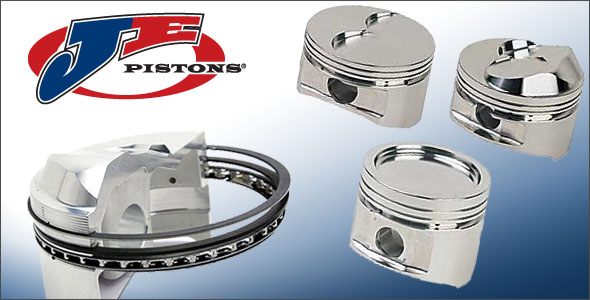 Sold Out
JE Forged Nissan RB26DET 87mm 8:5.1
This product is unavailable
Full Piston Set Nissan RB26DET 87mm 8:5.1
JE Pistons sport compact pistons are specifically engineered for extreme applications, up to and including professional competition. In this environment, the higher compression ratios, highest boost, or heavy nitrous usage necessitate the higher tensile strength 2618 aluminum alloy. Their dome/dish requires no deburring or preparation and features smooth-flowing radii for excellent flame travel. A pin fitting, wire locks, and rings are included.

Why buy from Japrace?

-You can pay with a credit card over the phone

-Fast delivery! All our products are sent on the day payment is received on overnight track & trace courier

-All products are covered by warranties that we will actually honor (unlike most trade me sellers)

-We are an established business, not just importers selling on trade me (Our shop in Christchurch has been operating for over 15 years)

-We supply a GST receipt with every sale

-We have the biggest range and the best quality products sourced from all over the world

-WE SUPPORT YOU! Japrace sponsors many events and we are involved with all types of motorsport including sponsoring the Drift South series, drag racing, car shows etc.